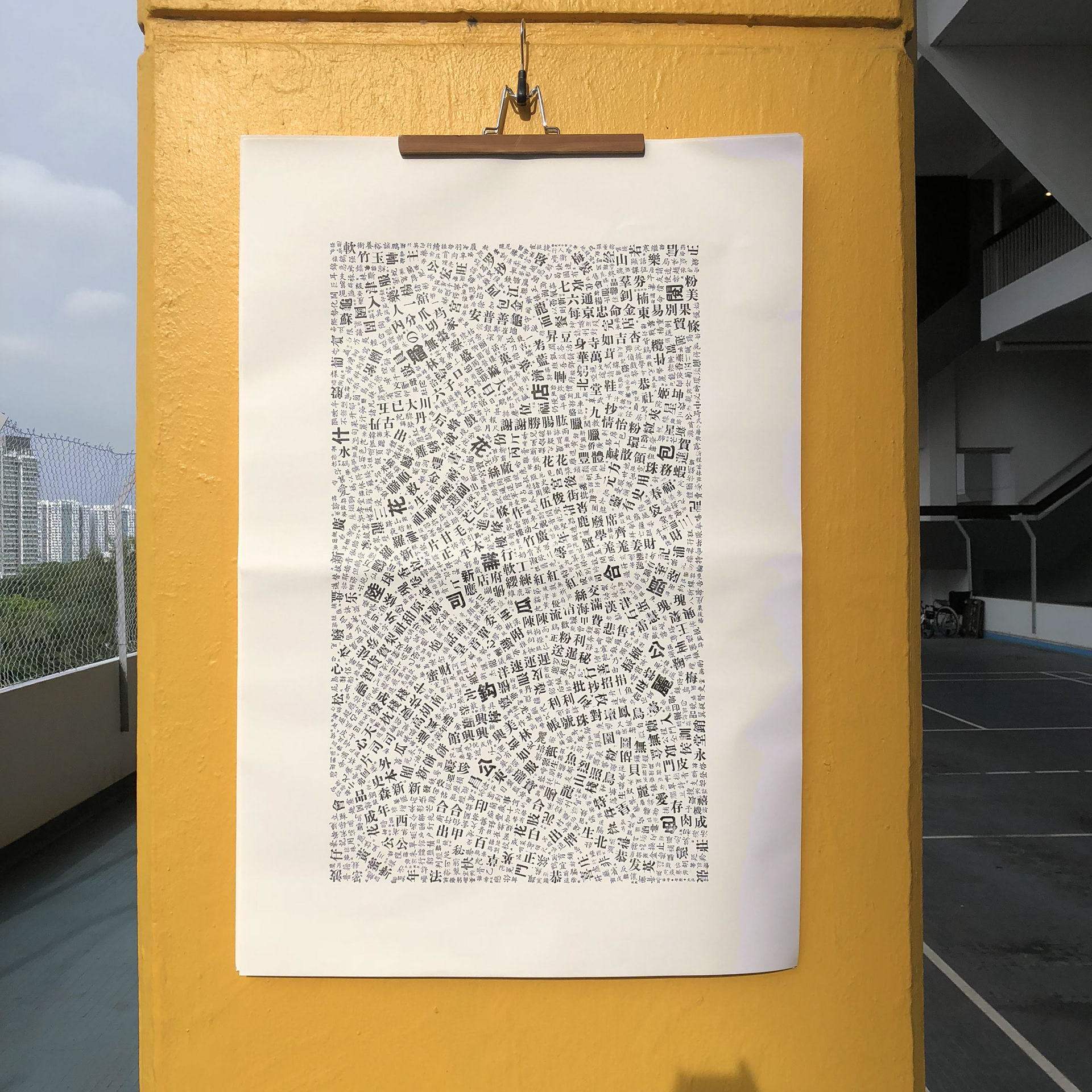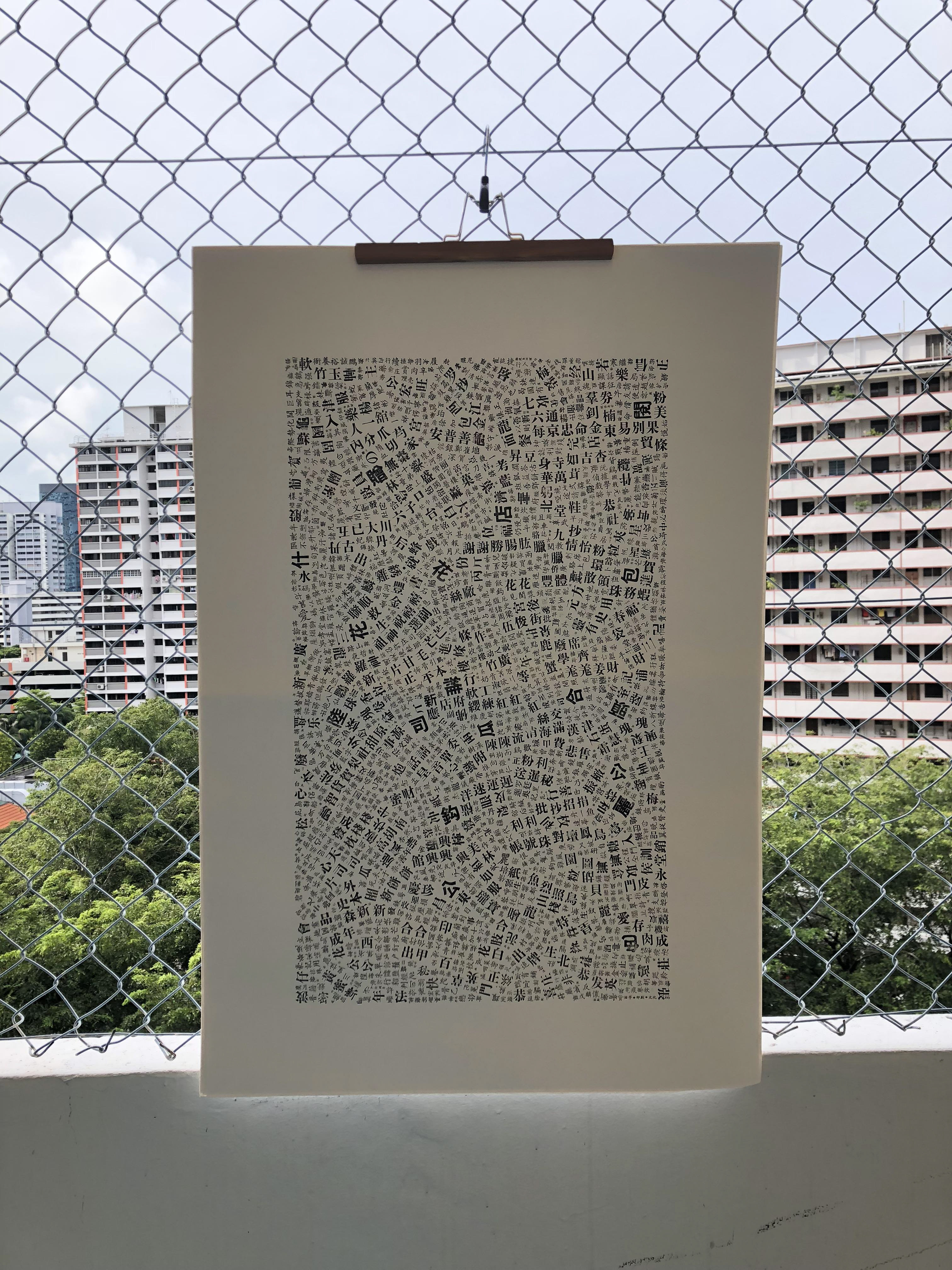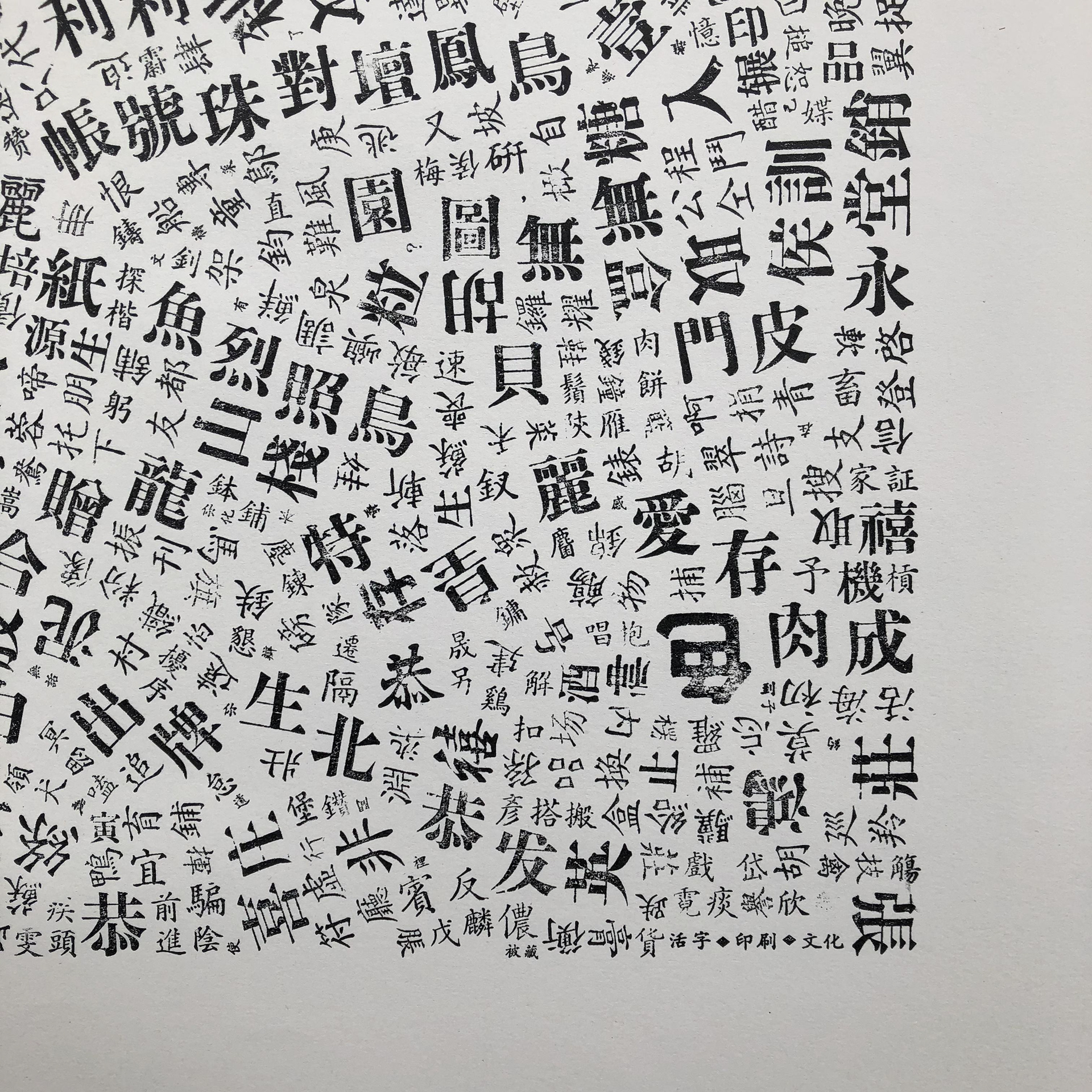 Printed from a collection of vintage types used from the early 70s in Singapore and some modern casted Chinese types.

The design was inspired by the Chinese language, the huge amount of unique characters and how they are classified. Characters with similar strokes are group together to form a path like how we get to know friends of the similar interest, the empty space is filled with smaller types, from a distance it gives an impression of a city.

Printed with 80gsm Recypal paper.